Dearest Patrons of  The Hourglass, 
What tumultuous times we live in. Today we react to the next round of legislation and ask our wonderful customers to adhere to the changes we are legally bound to put into place. These measures are to keep everyone safe, so please help us by abiding by the following rules. As of Thursday 24 September: 
Face masks will be worn by staff at all times, and customers must wear a mask when entering, moving around (eg to the loos) and leaving the pub. When seated at your table, it is not necessary to wear your mask. Please don't forget to bring a mask with you when you come to drink and dine. 

We ask that people do not move around the pub unnecessarily. Even if you spot your best chum on the table round the corner, please stick to your table. 

Tables remain for a maximum of six people. We advise that you do not mix more than two households. 

We must close our doors at 10pm and no later, therefore we will be serving our delectable food and drinks according to the times below: 
Monday  Closed 
Tuesday  Closed 
Wednesday  5pm–10pm 
Thursday  5pm–10pm 
Friday  5pm–10pm 
Saturday  12noon–10pm 
Sunday  12noon–10pm 
Last orders will be called at 9.20pm; time at the bar at 9:40pm.
Monday to Friday our kitchen is open from 5:30pm to 9pm with the last food order accepted at 8:45pm. Saturday lunch will be served from 12:00 to 14:30 and dinner from 5:30pm to 9pm, with the last food order accepted at 8:45pm.
We look forward to seeing you in The Hourglass very soon. 
Kind regards, 
The Hourglass Team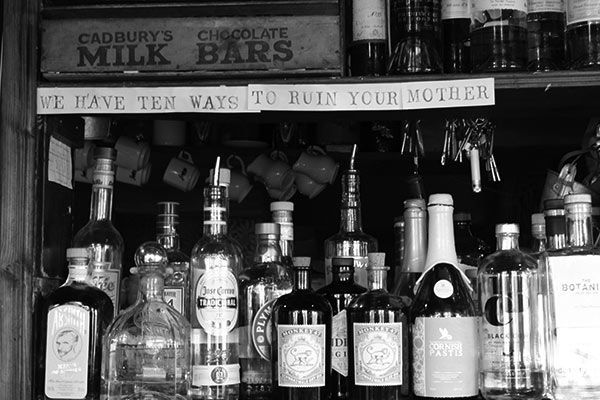 * Also with plenty of dark corners suitable for trysts and plotting.