1 August 2020
Dearest Patrons of The Hourglass,
After a somewhat peculiar hibernation, we are delighted to announce that our Hourglass is finally ready to throw open her doors once again on Saturday 8 August at 5pm.
We have been assiduously arranging the pub with 11 tables, and space for 35 to sit, eat and drink safely. Please book your table by calling us on 01392 258722.
We are looking forward to pulling pints, pouring wine, searing steaks, and seeing you all soon.
Best wishes,
The Hourglass team
OPENING HOURS
Monday: CLOSED
Tuesday: CLOSED
Wednesday: 5–10pm
Thursday: noon–3pm / 5–11pm
Friday: noon–3pm / 5–11pm
Saturday: 5–11pm
Sunday: noon–10pm
OUR KITCHEN
We are currently offering a delightful menu of freshly made small plates using local ingredients until 9.30pm.
Sunday: roast served noon–2:30pm
Champions of analogue, real beer, excellent wines and good food in  a relaxed, affable* atmosphere since 1848.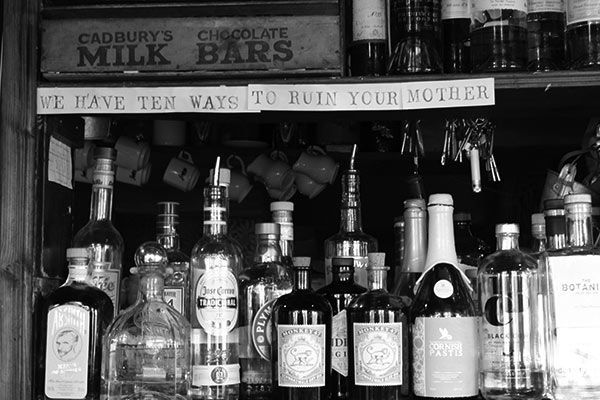 * Also with plenty of dark corners suitable for trysts and plotting.